Flu Alert
Following the deaths of multiple children across the United States, the U.S. Centers for Disease Control and Prevention (CDC) has declared the 2017/2018 flu season an epidemic.
The flu is caused by a virus and can cause mild to severe illness. It is different from a cold. The flu usually comes on suddenly. Children who have the flu often feel some or all of these symptoms:
Possible fever or feeling feverish/chills
Cough
Sore throat
Runny or stuffy nose
Muscle or body aches
Headaches
Fatigue (tiredness)
Some people may have vomiting and diarrhea, though this is more common in children than adults.
If you suspect your child has the flu, it is important to that you speak with his or her doctor promptly — especially if he or she is at high risk of serious flu complications. People at high risk of flu complications include young children — especially those age 6 and under — and children with certain medical conditions such as asthma, diabetes and heart disease.
Important Medical News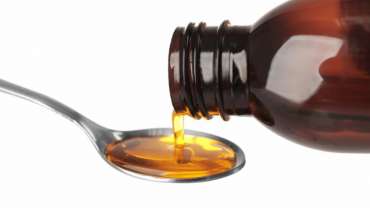 The
U.S. Food and Drug Administration
has announced that it is requiring safety labeling changes to limit the use of prescription opioid cough and cold medicines containing codeine or hydrocodone in children younger than 18 years old because the serious risks of these medicines outweigh their potential benefits in this population.
After safety labeling changes are made, these products will no longer be indicated for use to treat cough in any pediatric population and will be labeled for use only in adults aged 18 years and older. Labeling for the medications also is being updated with additional safety information for adult use – including an expanded Boxed Warning, the FDA's most prominent warning – notifying about the risks of misuse, abuse, addiction, overdose and death, and slowed or difficult breathing that can result from exposure to codeine or hydrocodone.
If you have any prescription opioid cough and cold medicines containing codeine or hydrocodone, please speak to your child's doctor before using it.